Garden Blooms 7 in. Premium Paper Plates (Set of 16)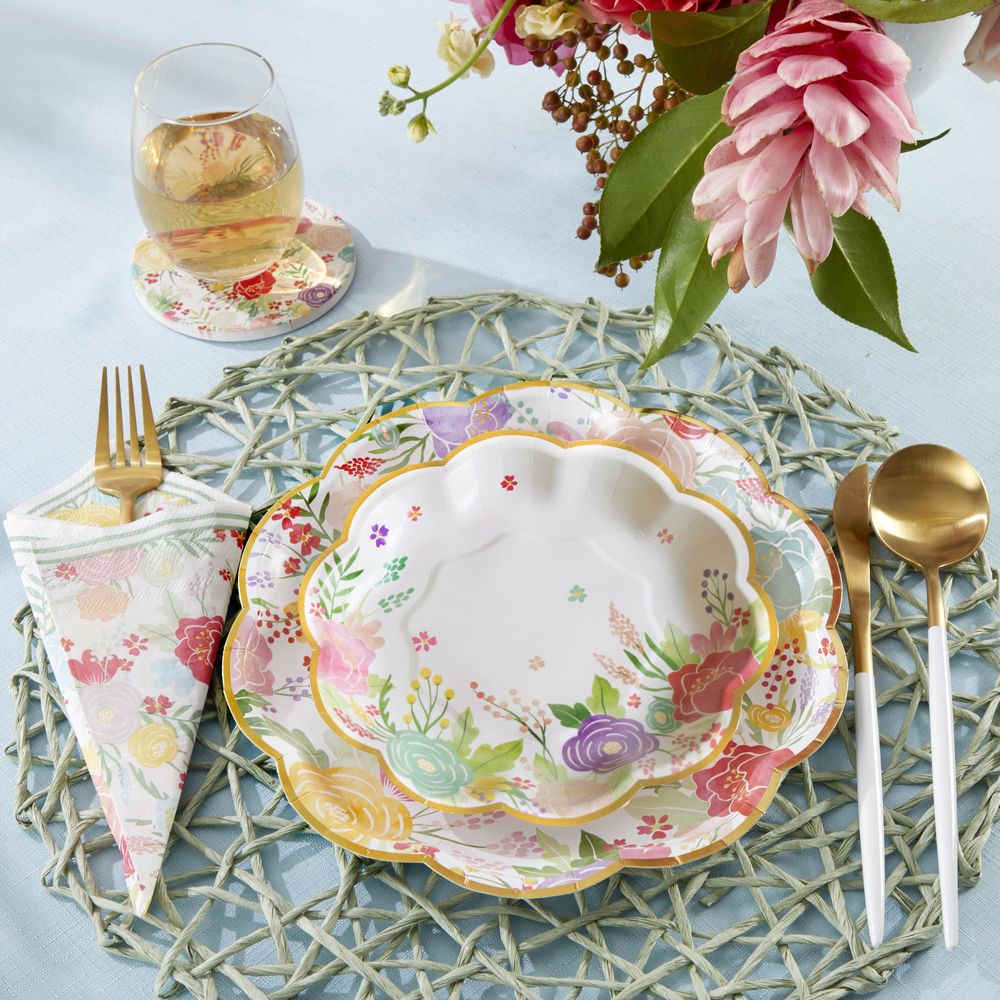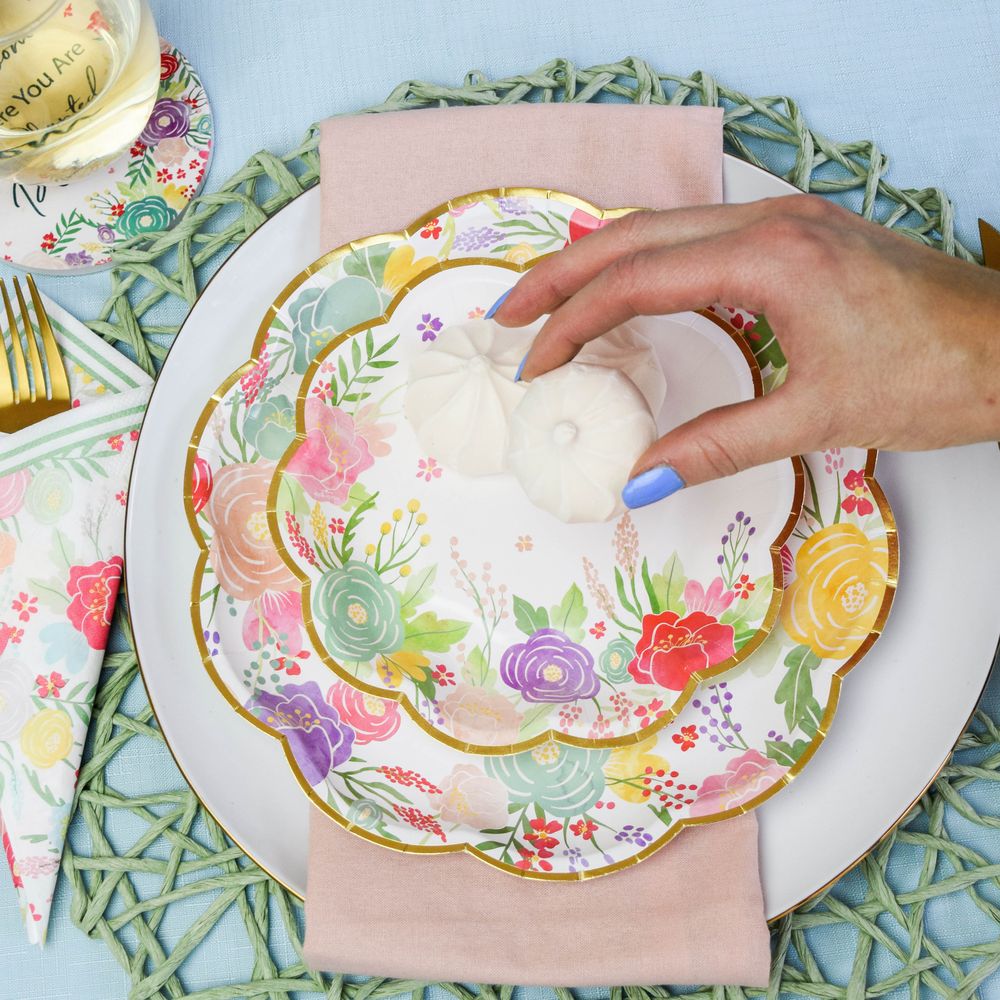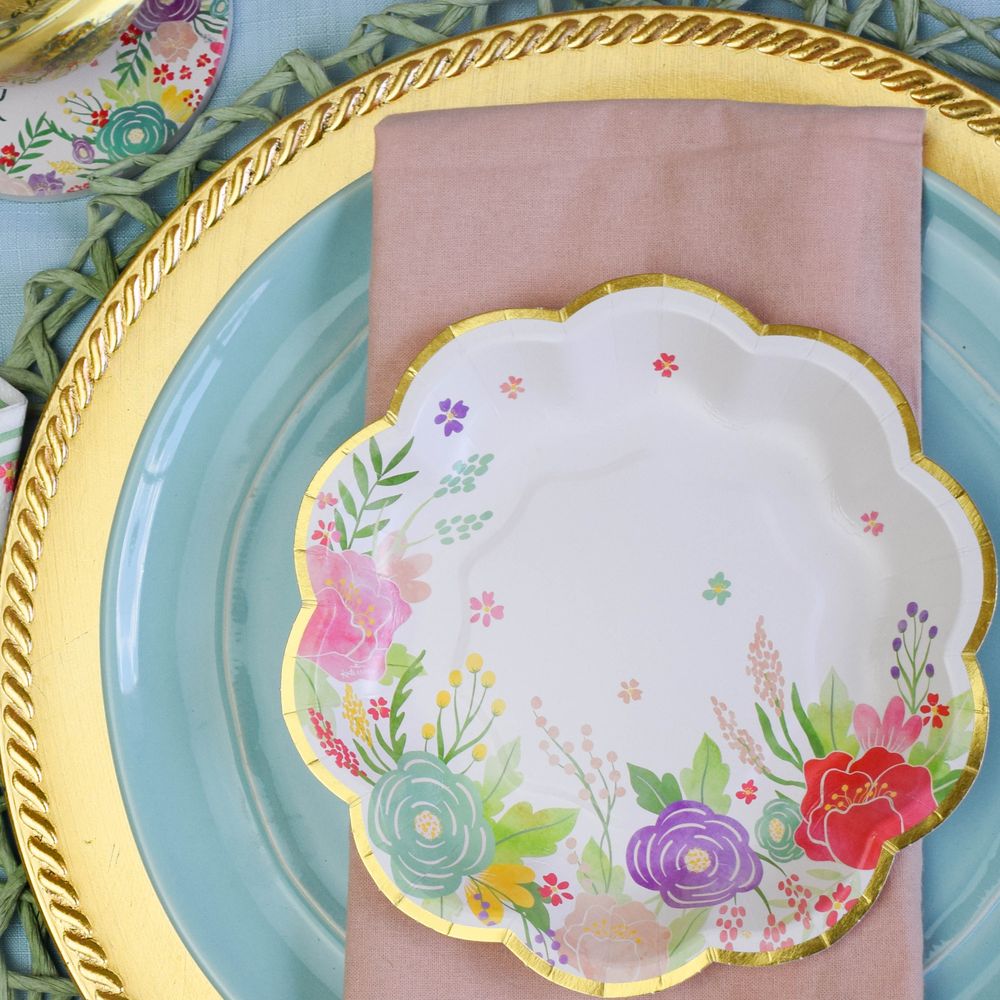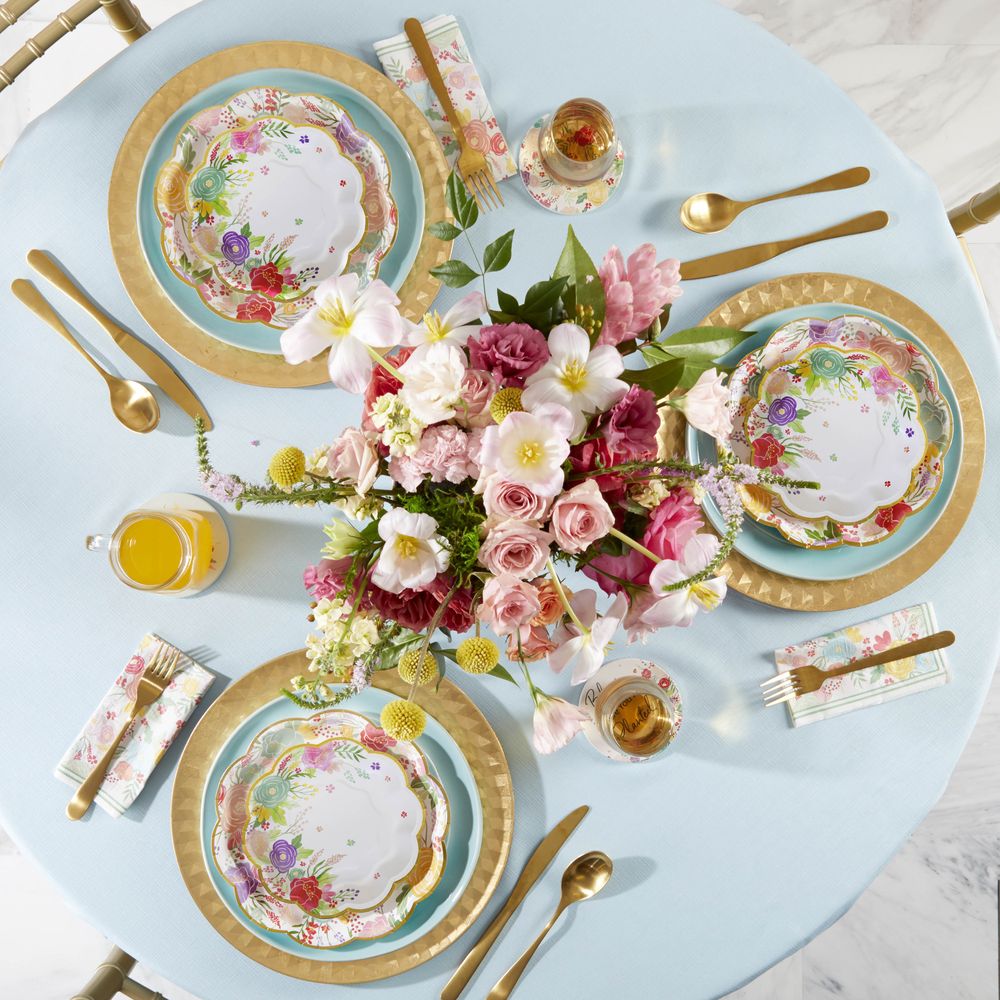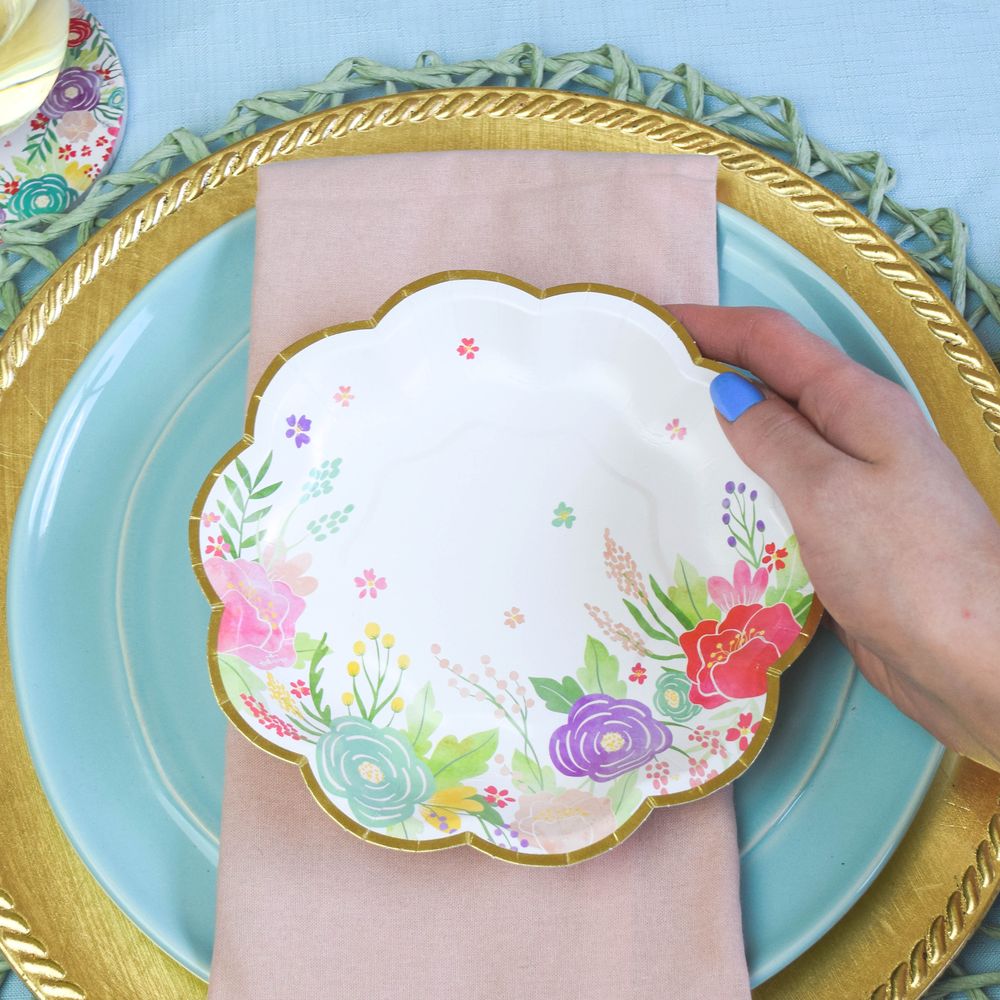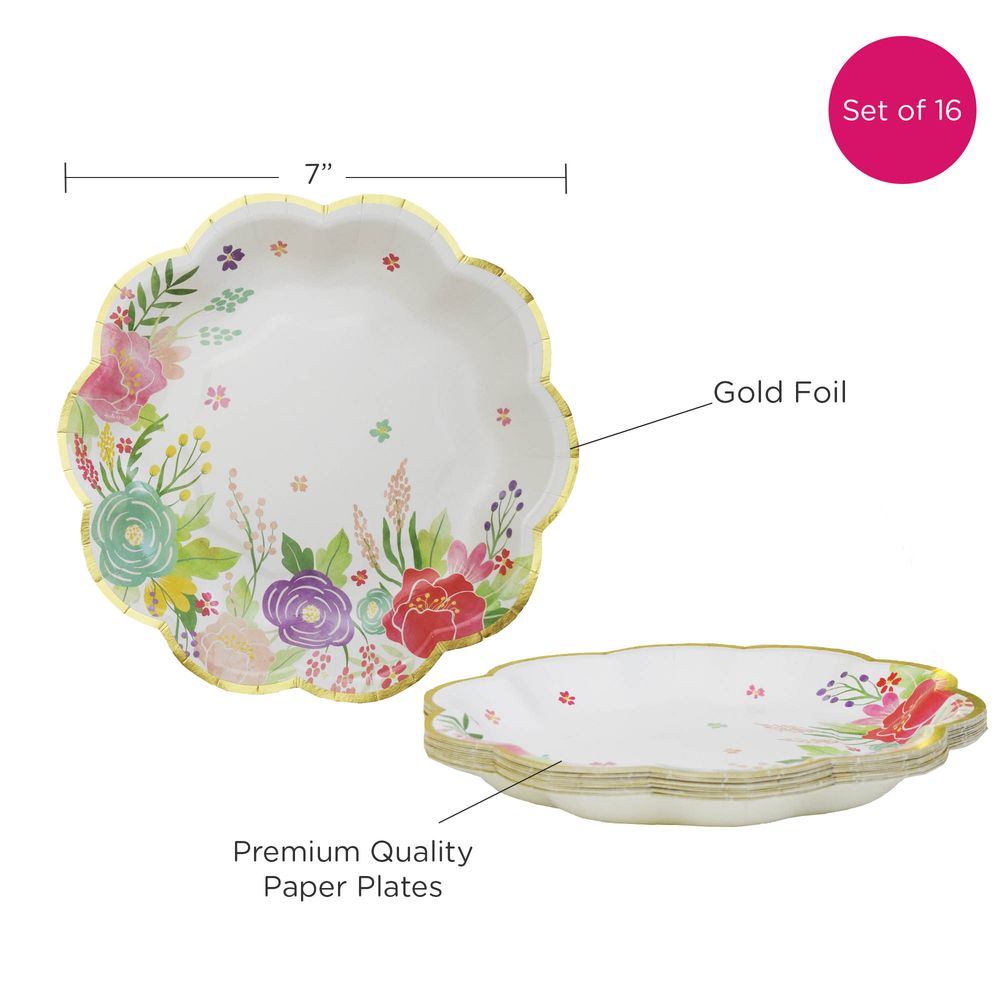 Don't let your reception tableware let you down. Be bold and beautiful with elegant illustrations of bursting blooms. See gorgeous florals on our Garden Blooms 7 in. Premium Paper Plates (Set of 16). These decorative paper plates look so whimsical with their lush florals and soft blue shades the bouquets come to life with their elegance. The watercolor flowers in the center are so vivid and eye-catching. We also love the shade of the plate, they are all made in a stunning soft blue color that accentuates the floral centerpiece. The plate also has scalloped edges with gold trim to add a touch of elegance and luxury. They are great for dinnerware and will take your tableware to the next level.
If you like rustic decor, these disposable shower plates are a fantastic option. The garden blooms décor is very Victorian-inspired and looks upscale. Nobody will guess that you got these premium paper plates at such a great deal. Add even more beauty to your shower decorations with these pretty paper plates. Submit your order pronto!