Garden Blooms Trinket Dish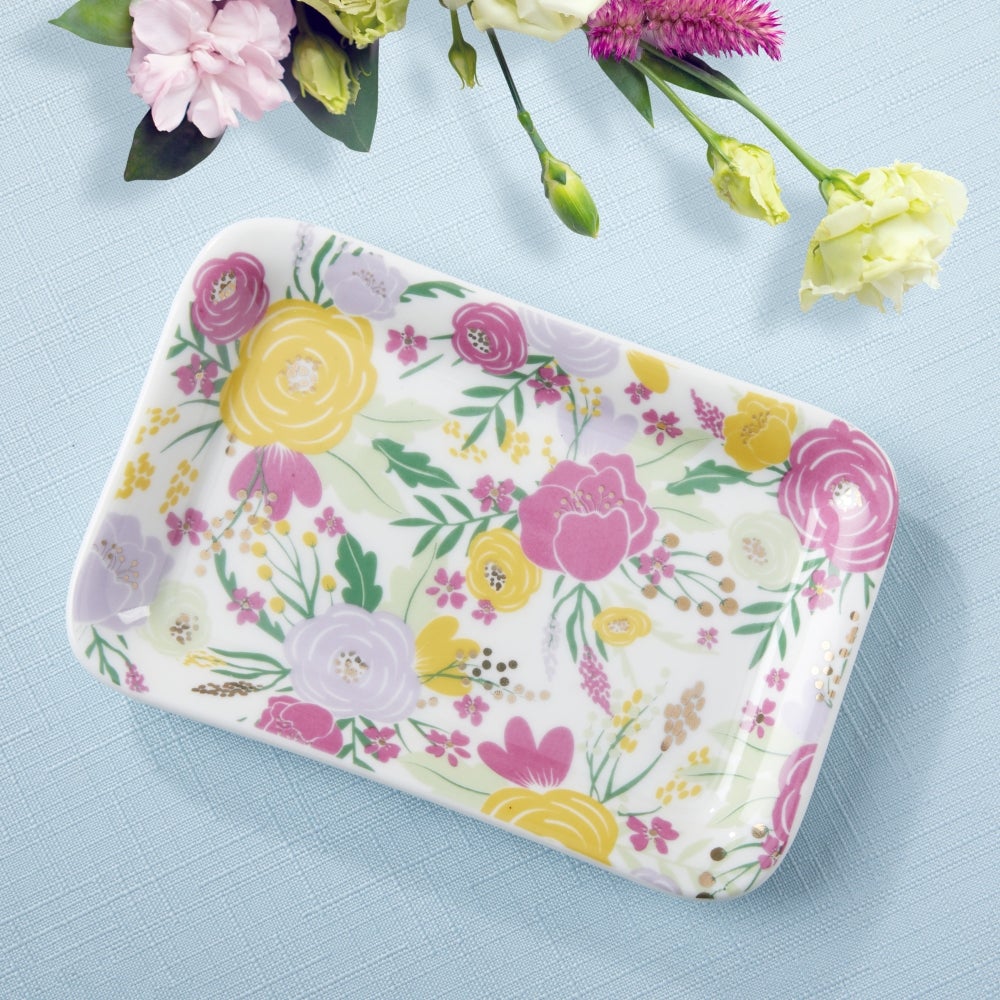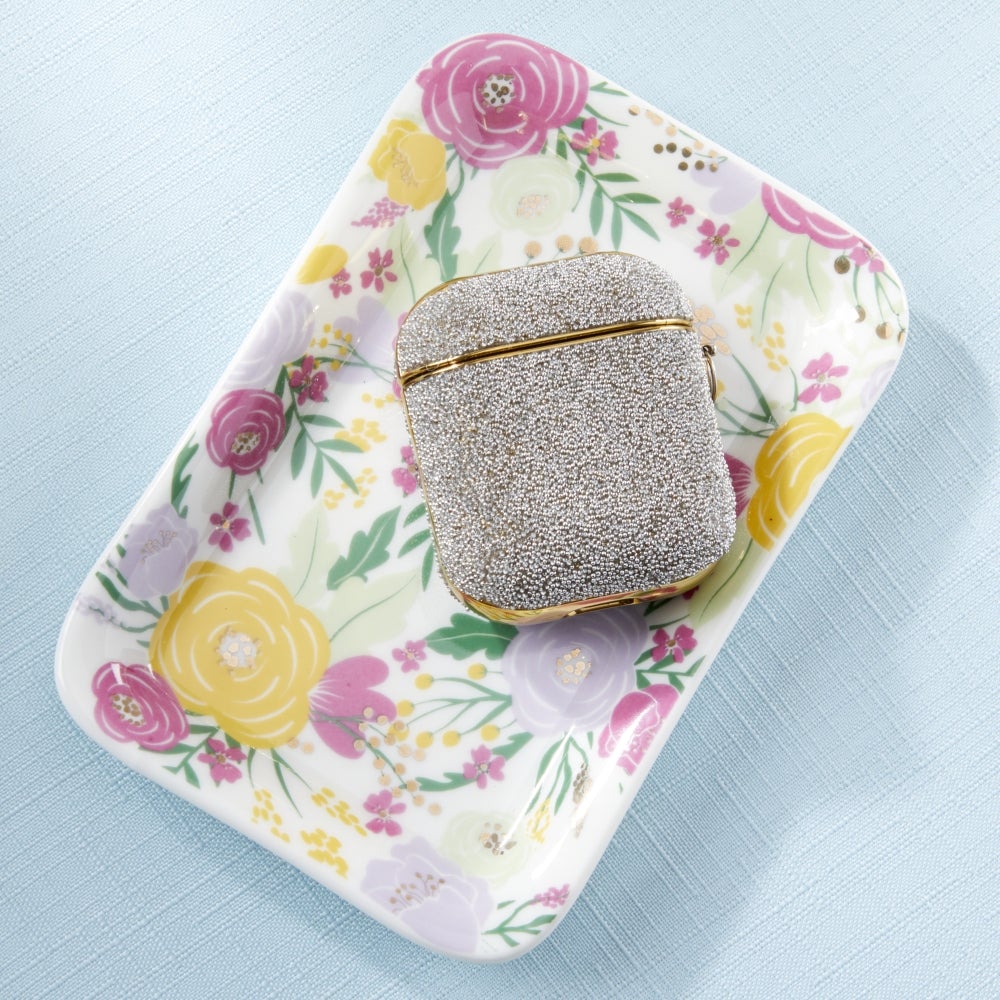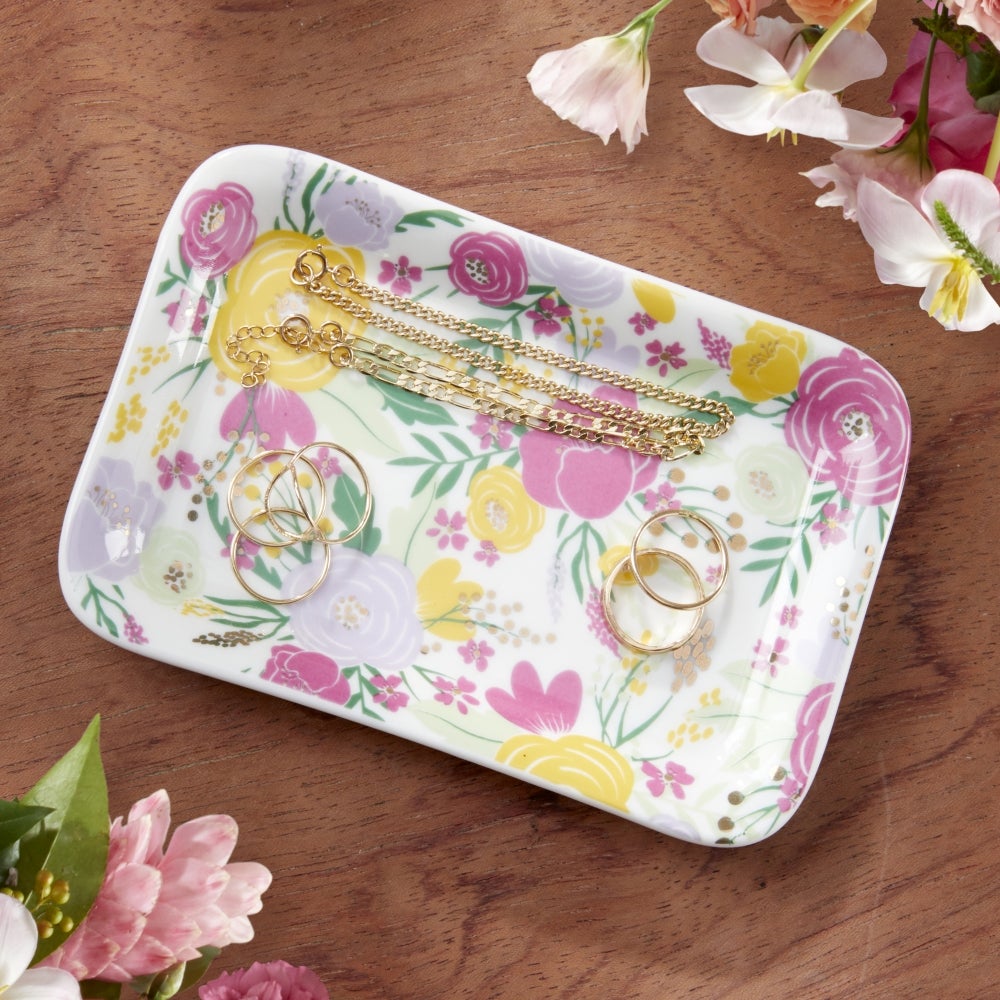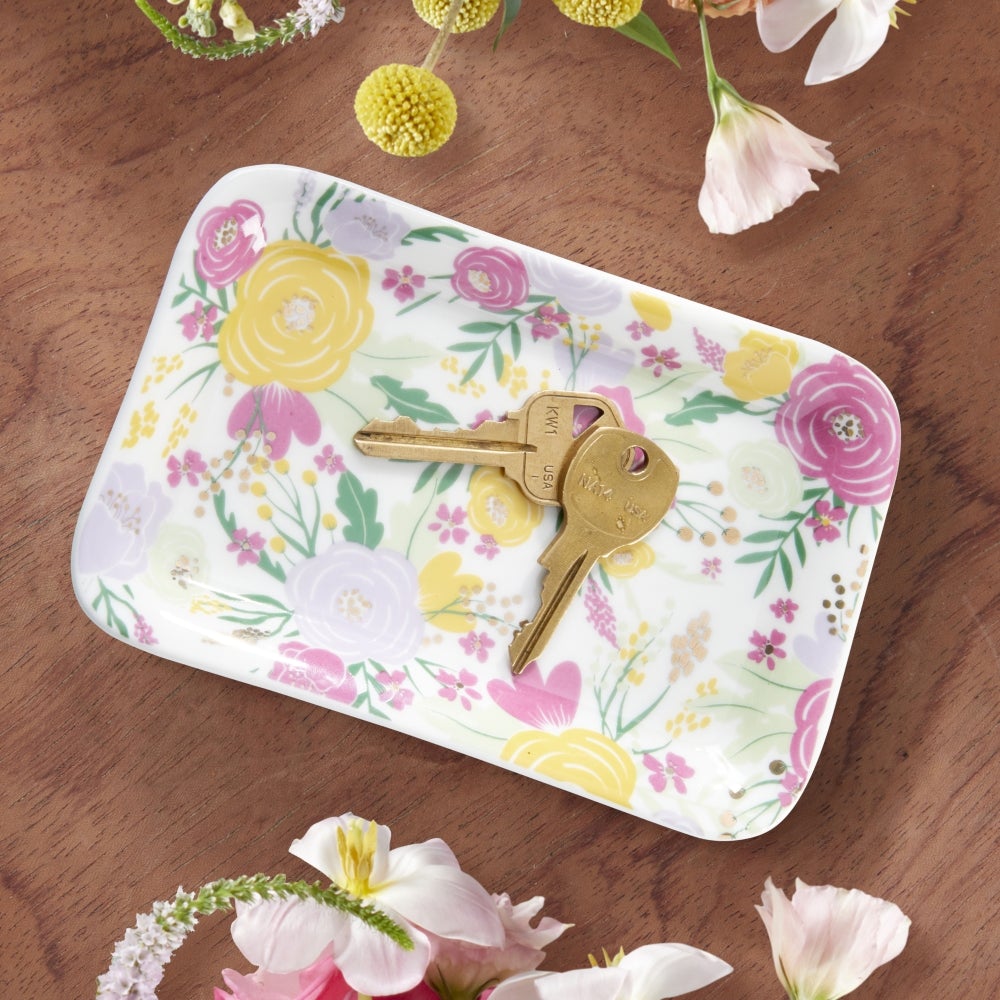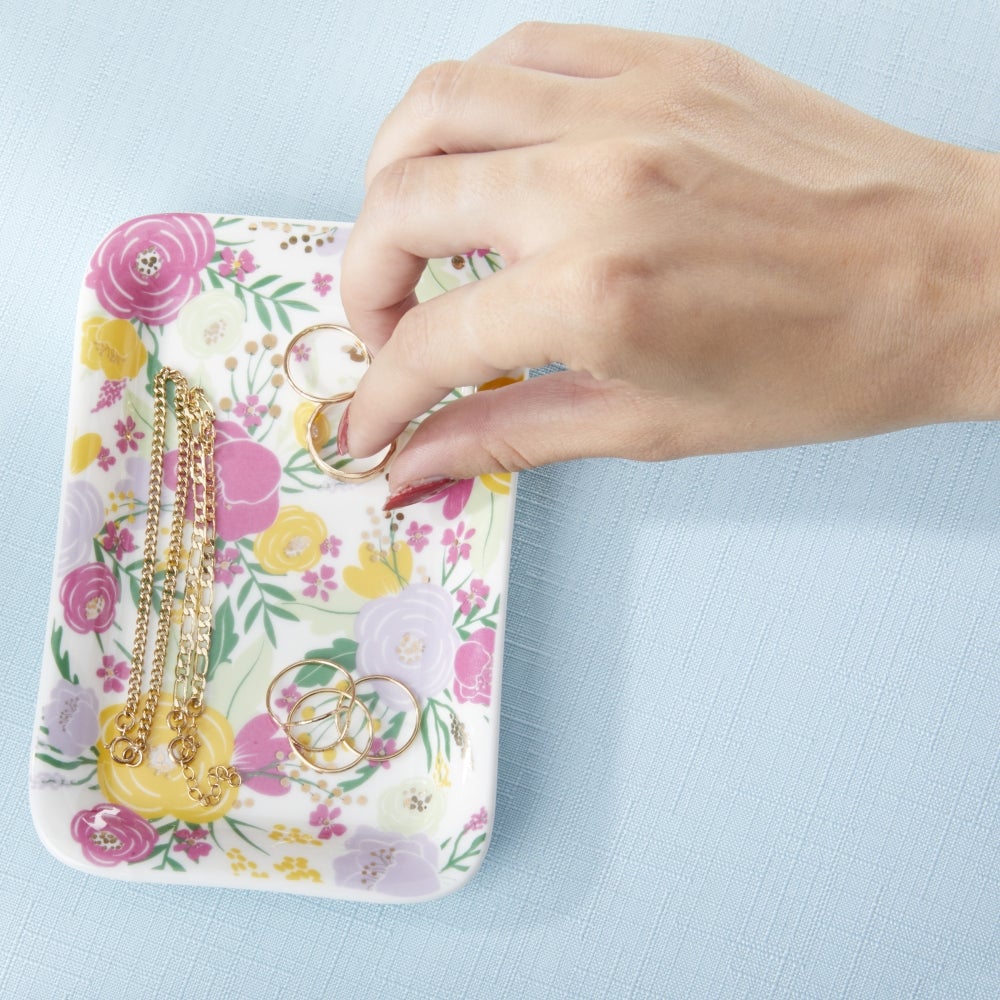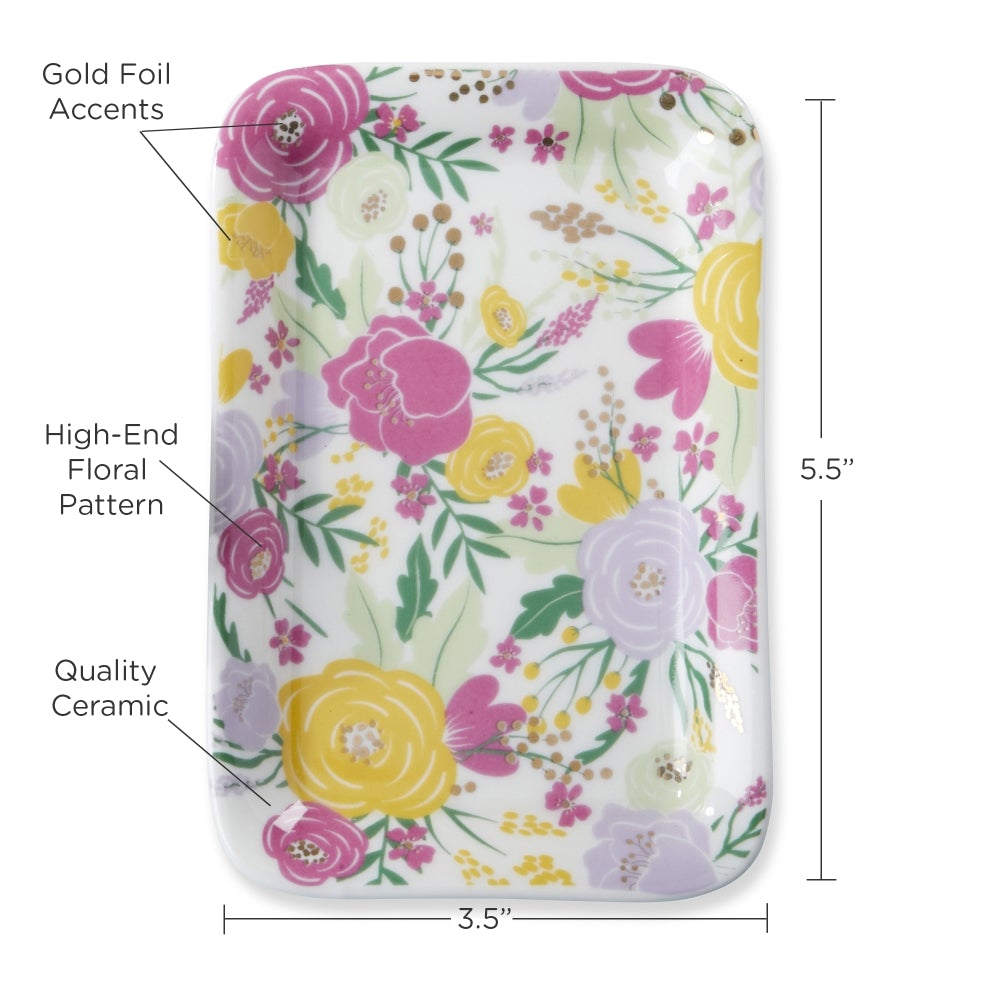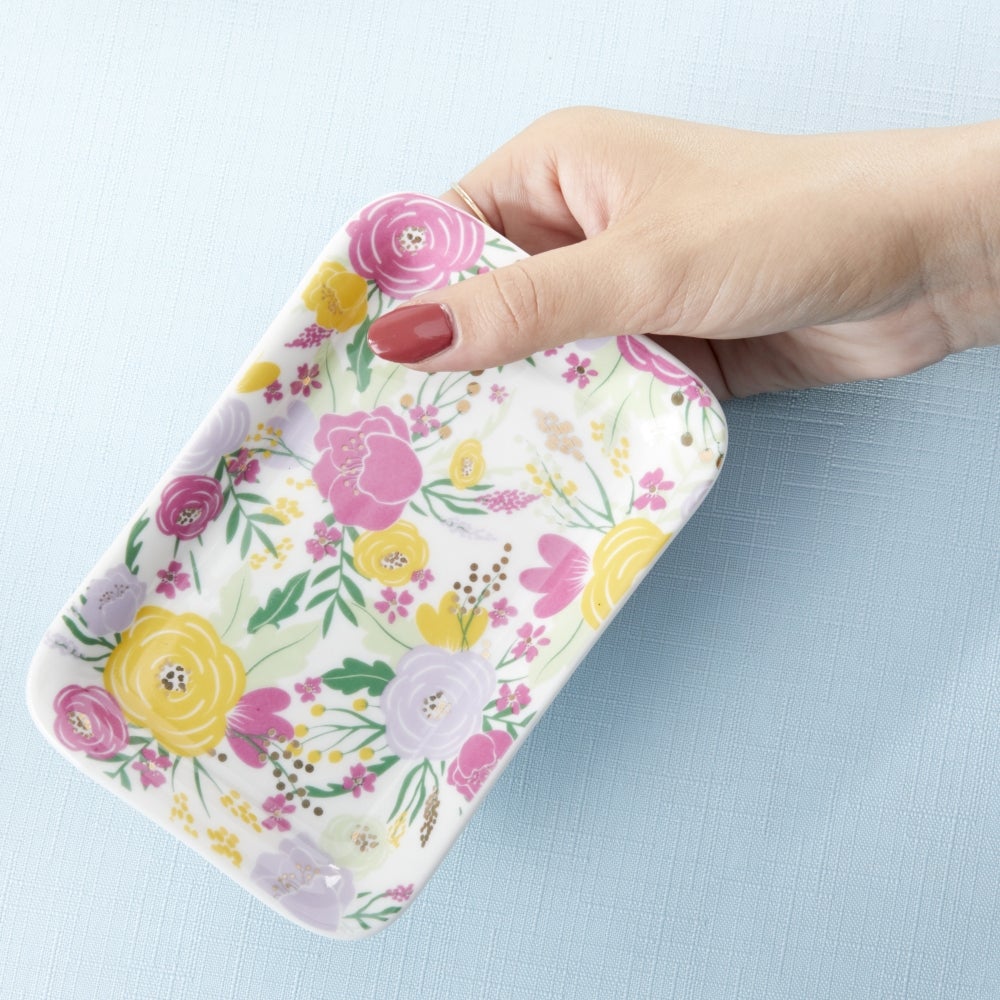 Let's get POPPING with color with this gorgeous Garden Blooms Trinket Dish. The garden blooms illustrations on this delightful decorative dish are so bright and vivid, they add sunshine to a gloomy day. You can use this decorative tray in so many ways, the possibilities are endless. It's a great jewelry dish for all your daily-wear jewelry pieces. Use this for storing your daily pair of earrings and bracelets, so you'll be quick to slip them on before leaving the house every day. We are here to save you time. You could also use this as your ring dish holder. Nothing is worse than losing your engagement ring, so we had you in mind! In fact, gift this to your favorite bride-to-be so she'll never have those scary moments. You will always know where you've put your wedding ring if you have a beautiful ring dish holder to keep it safe.
Need a pretty plate to keep around as your trinket dish? Sometimes we just have random things to display or use once in a while and we need something better than a cardboard box to keep them on. Well, this floral decorative tray is the answer. Keep it in your entryway, kitchen, or living room and you'll look like the most organized person around. Your besties will want one too! Snatch this up ASAP!