Garden Blooms Ceramic Coaster with Holder (Set of 6)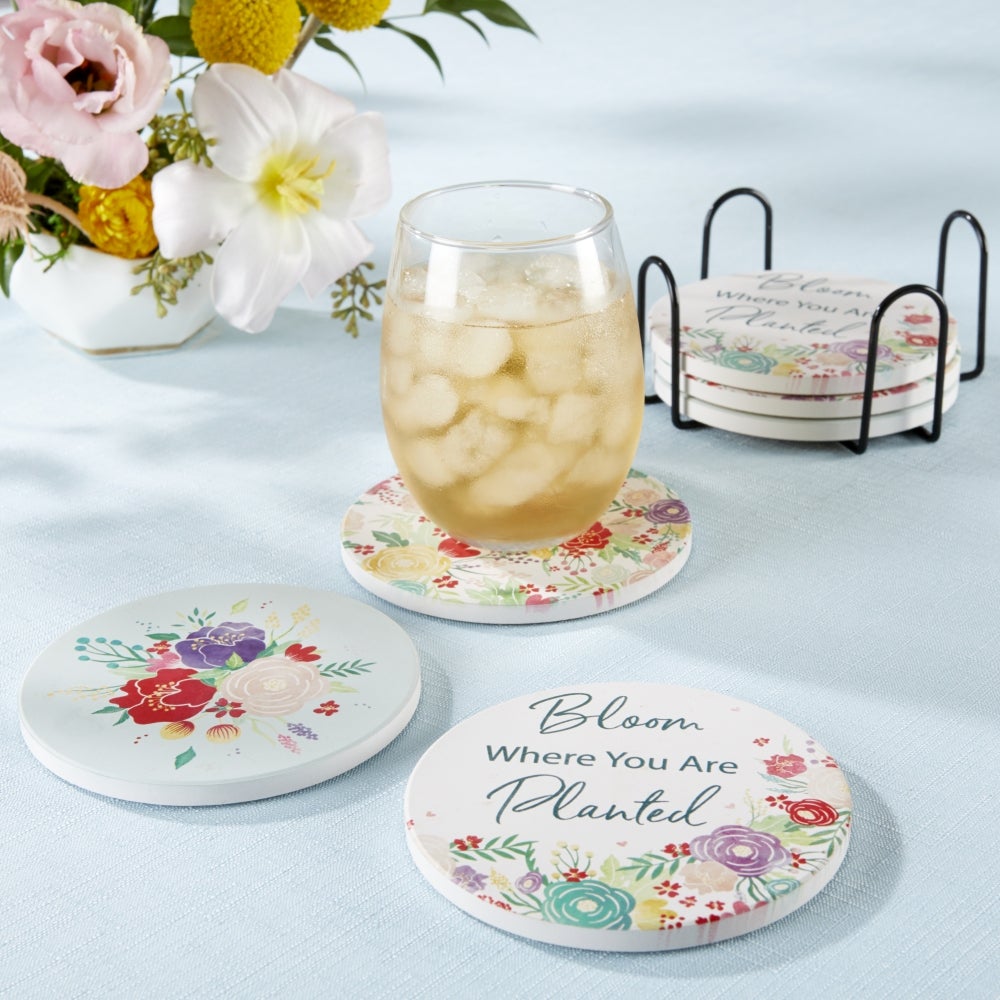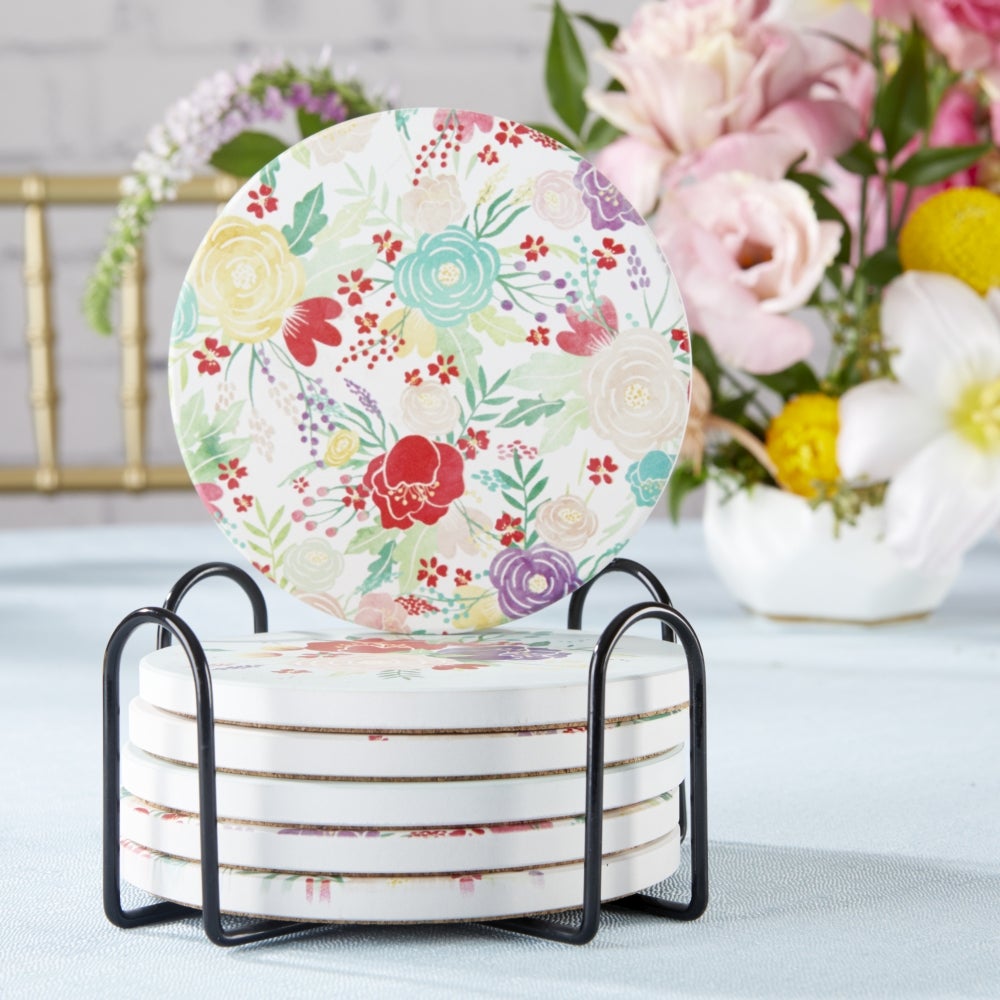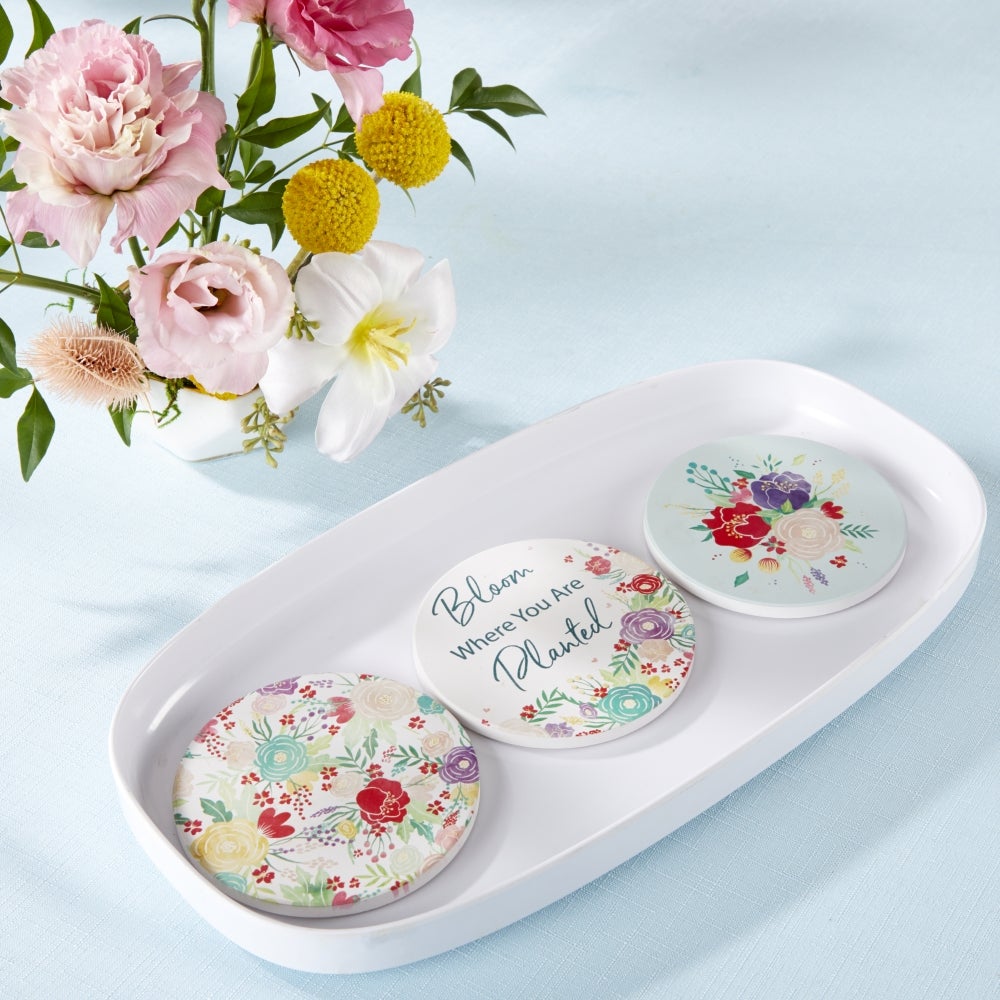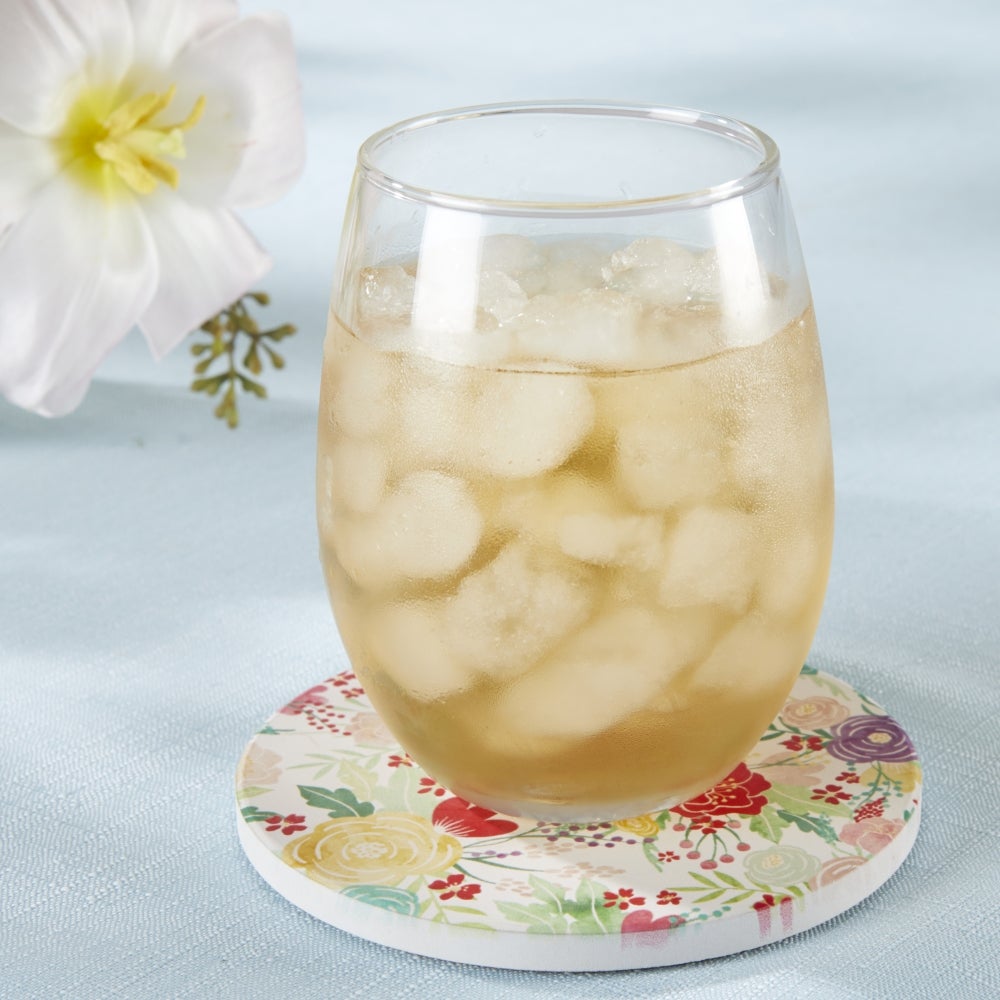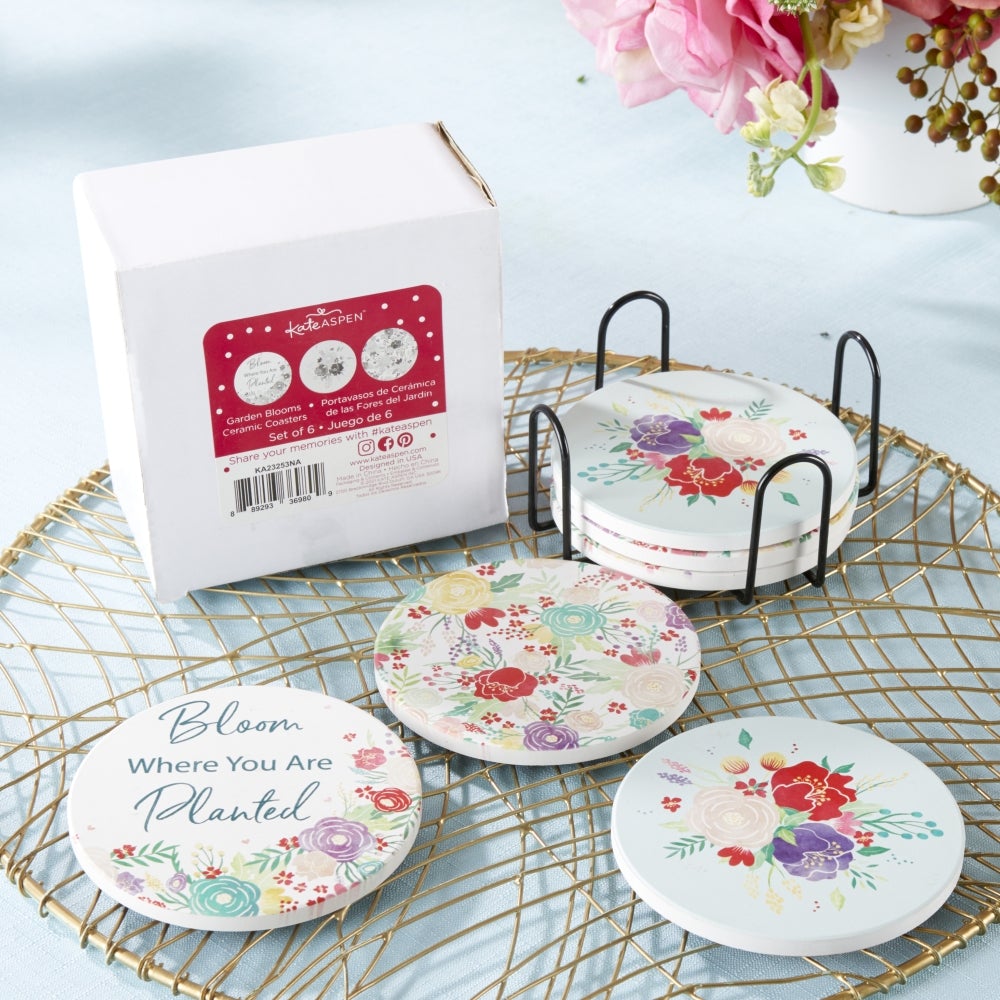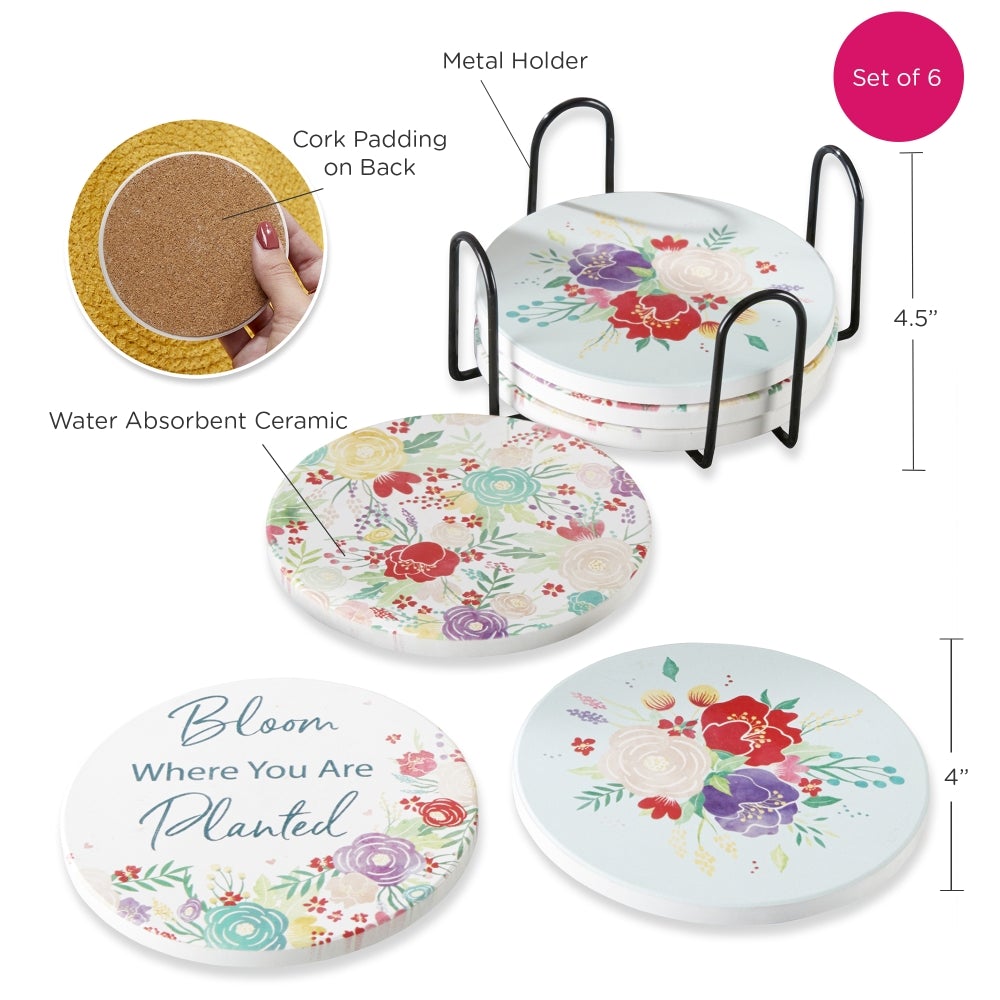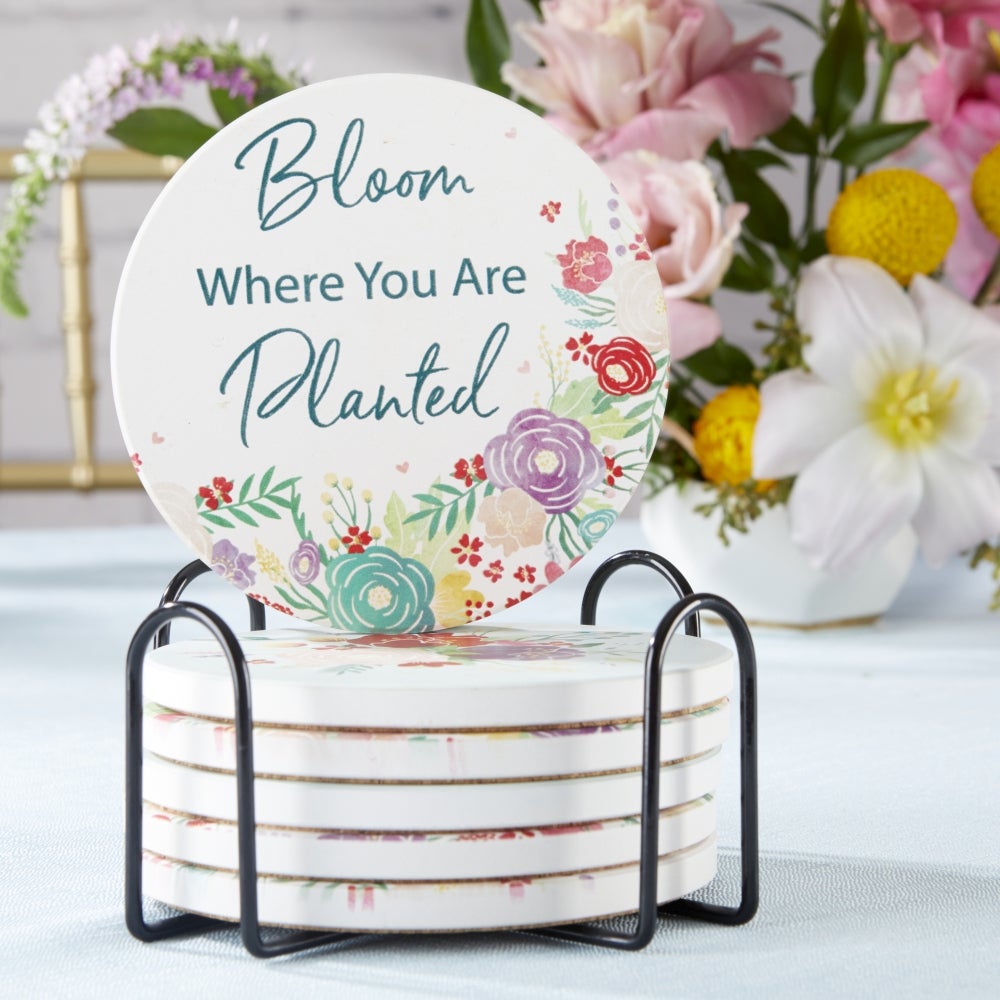 The vintage design of our Garden Blooms Ceramic Coaster with Holder (Set of 6) are the best gifts for literally any occasion! Gift this set to your bestie on her birthday, to your grandma at her retirement party, or to your friends at their housewarming celebration. This is a great bridesmaid gift, holiday gift, or anniversary gift. You can even gift these out to winners of a bridal shower game or a baby shower game. This gift has a multitude of uses so you will not be disappointed. Not to mention, they are vintage decorative coasters with gorgeous garden blooms bursting with beautiful colors.
The ceramic coasters have bright flower bouquets on them and one of the designs says "Bloom Where You Are Planted". This coaster gift is positivity boosting with the messaging and the brightness! They're wrapped in foam with their metal holder and placed in a cute white box. All you need to do is wrap them up or better yet, get a small gift bag and you're set for gifting them away! Snag these before they sell out!