Garden Blooms Glass Tea Light Holder - Blue (Set of 4)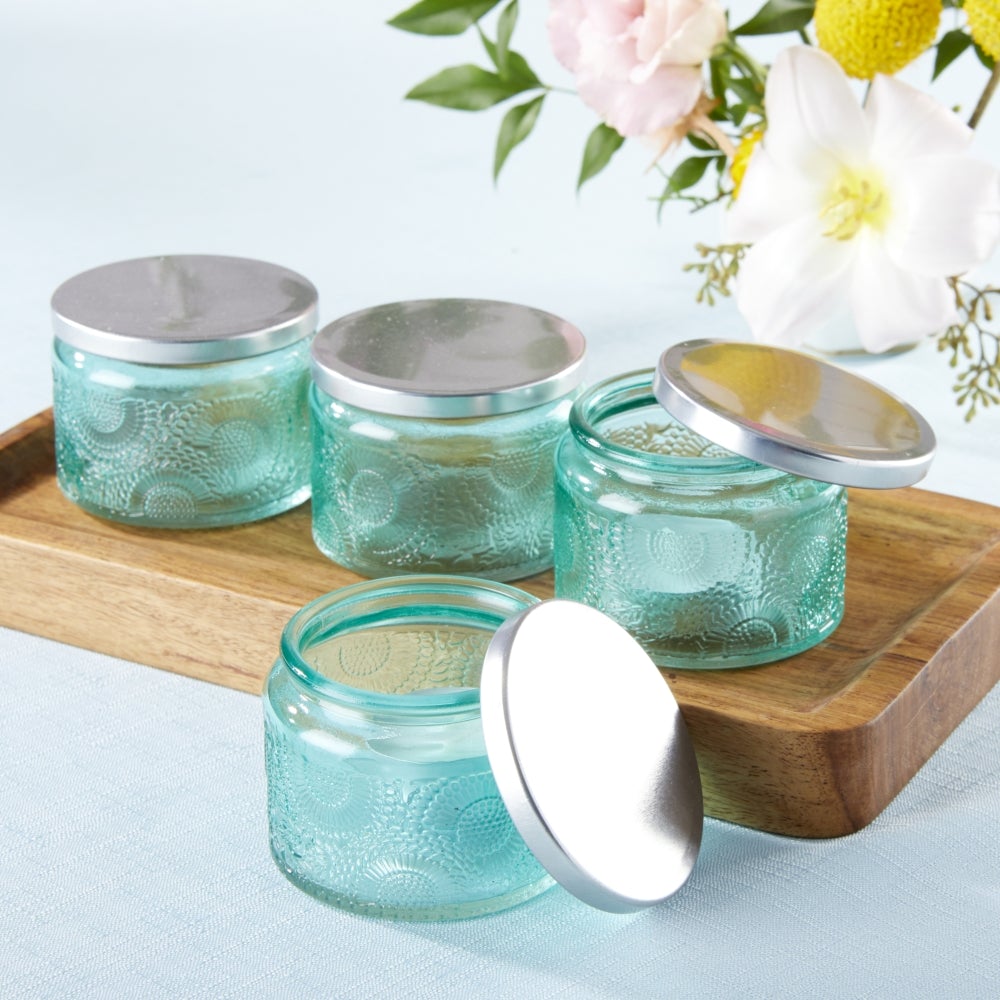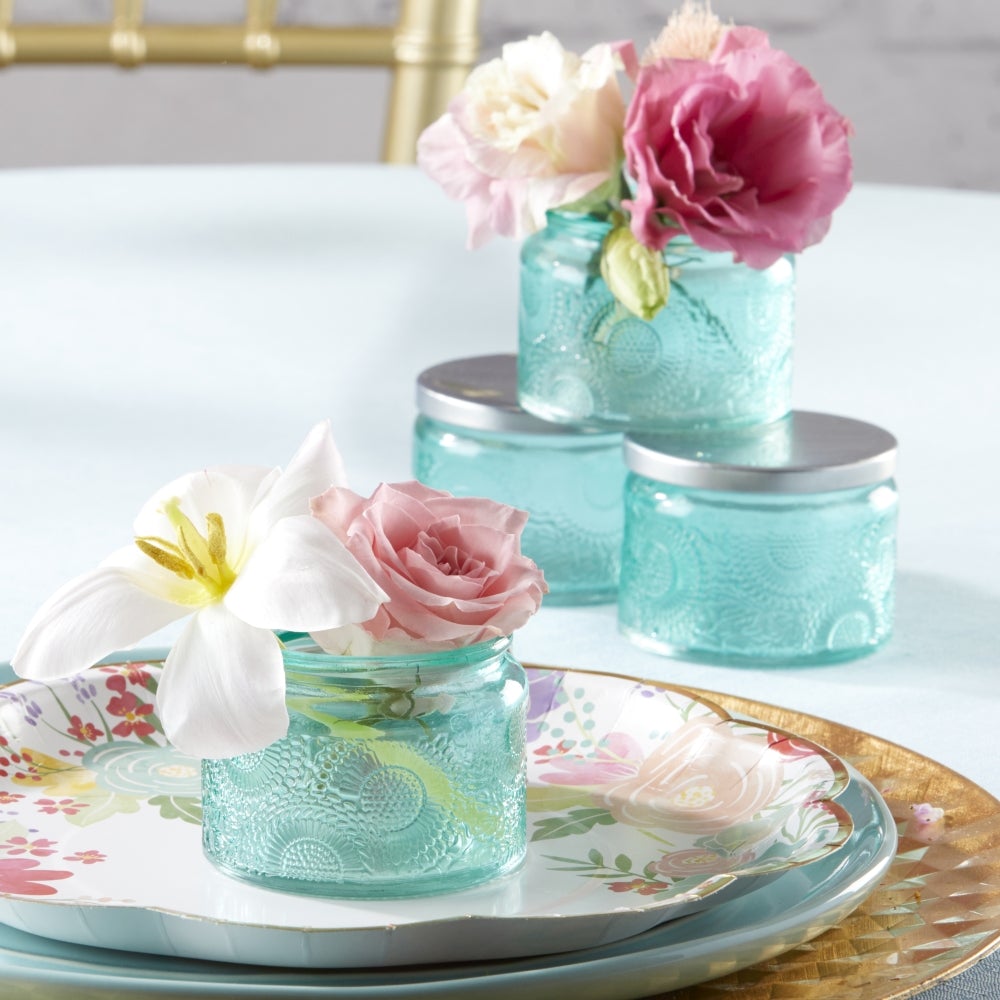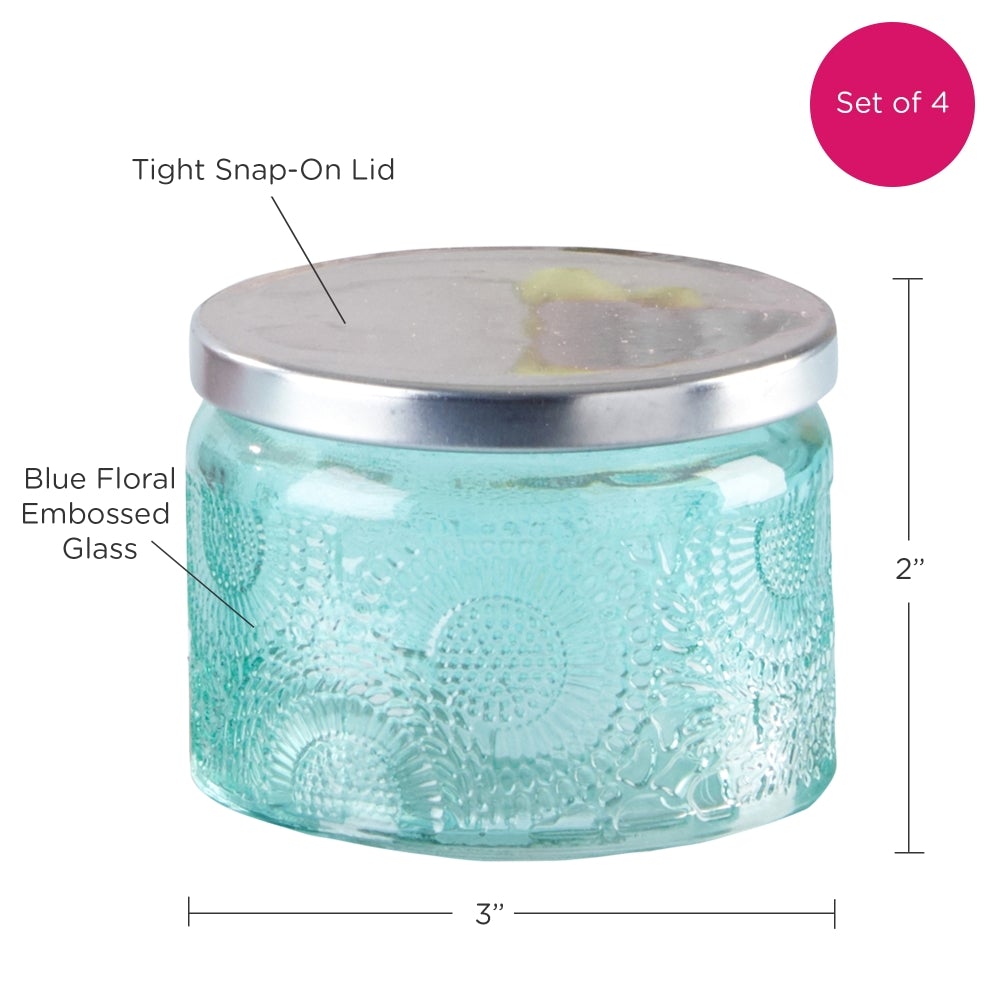 Our gorgeous Garden Blooms Blue Glass Tea Light Holder (Set of 4) will remind you of spending a serene and calming day in an English garden. This tealight/votive holder is a beautiful shade of blue with an embossed floral print. This tea light holder is good for party decor, wedding decor, or home decor. The garden blooms candle holder is one of those staples you could keep as it fits every occasion, any time of year. We love the floral design as it's simplistic and victorian-inspired. For your home, you can use these on your dining table for candlelit dinners to help set the mood for a romantic night together. You could also place them in your room, adding a sense of charm and romance.
If decorating for a party, you could place them all around your house, making your guests feel calm and relaxed. They suit every occasion so you could light them up for your birthday party or for the bridal shower you are hosting. As wedding decor, these are priceless. Place them on your tablescape and you won't need to spend an outrageous amount on centerpieces. We have ideas galore because this really is an all-around accessory! Get your Garden Llooms candle holder today!